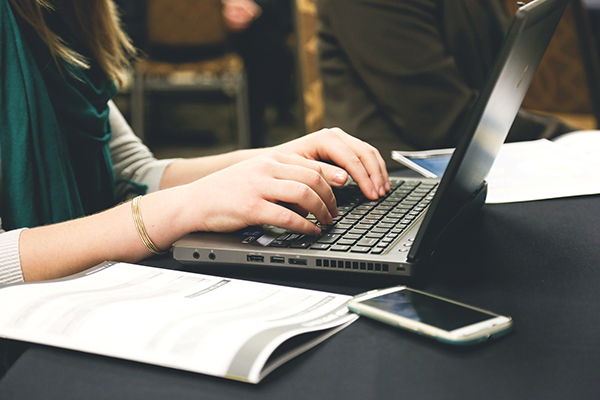 What's the Deal with Content Marketing?
You might have heard a little (or a lot) about content marketing and you're not sure if it's the right move for your company. A content marketing strategy is not necessary, but it does help achieve important objectives. Here's what you need to know.
What, exactly, is content marketing?
Simply put, content marketing is the creation of content that is anything other than a traditional ad for your services. It can include blogs, e-newsletters, white papers, videos, how-to's, social media posts and other types of content that your audience might be interested in.
As a consumer, you have likely seen plenty of content marketing all around you: the "how to change a car headlight" video from an auto parts store, a downloadable guide to buying your first home, consistently funny tweets from your favorite fast food joint…These are all carefully curated pieces of content designed to not only help you (or make you laugh), but to build up your affinity for that company.
What's the purpose?
By releasing interesting and helpful content, you provide your customers with useful information. This not only creates deeper engagement, but it can also nudge undecided customers further along in the sales cycle. Carefully crafted content marketing also accomplishes a few other important tasks:
Provides something of value (in this case, information) for free
Showcases your expertise
Answers common customer questions
Reminds customers that you're around
Sounds like a lot of work.
An organized and frequent content marketing schedule does require time and energy. But the beauty of it (and the secret that lots of companies already know) is that hiring someone to generate content for you is the fastest and most efficient way to get going.
Working with professionals for your content marketing strategy is the most efficient way to release quality content on a regular schedule.
When you leave it up to your staff (or try to do it yourself), it can easily fall to the bottom of the list.
How can someone else write about my business?
The person who creates content on your behalf doesn't need to be an expert in your industry. They'll research and interview you before they get going on each piece of marketing material to make sure that they're capturing your business' tone, expertise and point of view. All the content they create will be attributed to you. You'll always get the opportunity to review and add input before a piece of marketing goes out.
If it's not an ad, how will it boost sales?
The purpose of content marketing isn't to boost sales immediately. It's to provide an ongoing point of interaction between you and the potential customers who are most likely to buy your products.
It demonstrates your expertise in your field, while your competitors might be standing idly by.
It can be issued in exchange for a user registering for your mailing list, thus growing your outreach efforts. It can generate industry discussion for other bloggers or in the form of comments.
Finally, content updates on your website tell the search engines that yours is a relevant, frequently updated resource. This has an important impact on upping your rank when appearing in searches.