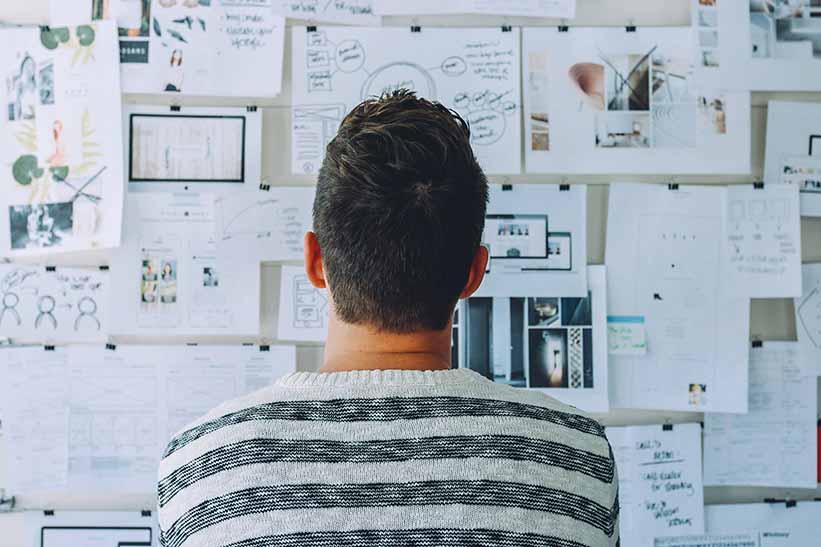 3 Types of Tagline: Which is Right for Your Business?
Adding a tagline (or"motto," or "slogan") to your business is a smart way to create a memorable impression and stand out from your competitors. But it's not a process that should be undertaken lightly. A good tagline should last indefinitely. Take the New York Times, for example. The newspaper has been using its tagline, "All the News That's Fit to Print," for 120 years and running.
From the infinite sea of possibilities, how do you even begin to decide which tagline will best serve your business? Luckily, there are three different types of tagline and each one is ideal for a certain type of business.
Type 1: Emotional
Emotional taglines are designed to make your customers feel something. These taglines are powerful because they create a gut connection between your business and your customers.
McDonald's – I'm Lovin' It

Las Vegas – What Happens Here, Stays Here

New York State Department – I ♥ NY
Emotional taglines are effective precisely because they place such an emphasis on creating an intense feeling. They convey power and confidence. But these taglines don't explain what your company is or what you do. Other than the New York example, the above taglines could apply to pretty much any brand.
Emotional taglines are best for your company if you're already well known in your industry or location, or if your company name already features a clear description of the type of service or products you offer.
Type 2: Descriptive
Descriptive taglines inform your customers about who you are and what you do. They can be less emotionally engaging–but they don't have to be.
BMW – The Ultimate Driving Machine

KFC  – Finger Lickin' Good

HBO  – It's not TV, it's HBO
These taglines provide valuable information about what you offer. They often highlight how you're different than competitors.
A descriptive tagline can be a fantastic solution for your company if you're new to the marketplace or you need to quickly convey what you do.
Or, as in the case of HBO, a descriptive tagline works well if you want to go head-to-head with competitors, directly position yourself as an alternative to other players in your industry.
Type 3: Call to Action
A tagline can be an effective way to encourage your audience do something. These call to action taglines can become rally cries for customers who are passionate about your product or industry.
Nike – Just Do It

Apple – Think Different

Coca-Cola – Taste the Feeling
Call to action taglines communicate the idea that you and your customers are a lot alike. They succinctly convey that you understand what's important to your customers. But like emotional taglines, these don't do a great job of explaining who you are or what you offer. This type of tagline is a great option for companies in industries with an enthusiastic customer base.
These guidelines are simply a starting place for developing your company's tagline. They're not hard and fast rules. Any type of tagline can work well for any business if it's been thoughtfully developed and carefully crafted. If you're thinking of creating or changing your company tagline, our copywriters can help.